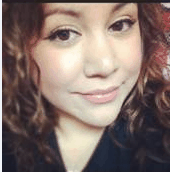 Birthdate: April 13
Birthplace: B-Town (Gotta represent the B/CS)
Zodiac Sign: Aries
Favorite food: Sushi
Pet Peeve: People that are fake and people who blow their nose in your ear….eewww!
Funniest moment on-air: My very first time on the mic….speechless!
You'd never know but…. I'm very shy & quiet.
What are you afraid of? All bugs, scared to death of heights, and nanitos!
Favorite Song: Butterflies by Alicia Keys.
Single or Taken: In a relationship..so yeah taken.
Motto: "Everything happens for a reason so when times get tough they can only get better."
Bad Habits: Biting my fingernails and being a lil bossy….okay maybe tooo bossy…LOL!
What I would do if I wasn't in radio: I couldn't imagine that but…Anything in Music!
How did you get into radio? BIG THANX to Lascelles & Joseph for believing in me!!! Poor Joseph…I bugged him to death…I never left the station..LOL!
Three words that describe your personality: Down to earth,Loving,& ready to have a good time!
Hobbies: Listening to Music of course & spending time with family & friends